10
Dec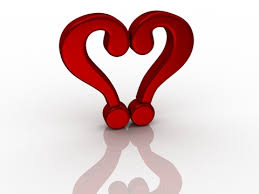 I was watching a talk show earlier today and an interesting question on relationships came up. Would you prefer a relationship that was emotionally blah with amazing sex, or emotionally amazing with blah sex?
For me, this was a complicated question with no easy answer.
I mean, seriously, I can't think of anything more stimulating than someone who listens and is actually interested in what I'm saying. Someone who recognizes that I, too, am out here making the bacon so willingly shares in all of the household responsibilities. Someone who understands that I may not come to bed looking like an airbrushed beauty but recognizes that this woman knows how to handle her business.  Someone who treats me like a true friend not just the girlfriend or wife.  Someone who knows how to carry himself like a man but isn't afraid of the fact that I am a strong woman.
To me, that is emotionally erotic, and I would take that any day over many things. But since this is just my dream, a good dose of mind-blowing, freak nasty, push-your-wig-back-kinda-sex can be just what the doctor ordered to give me a good case of amnesia, have me sucking my thumb, and mumbling ""oooooooooh , I love me some him…what was the question again?"