09
Dec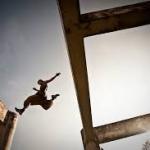 Like many their age, my boys are completely amazed by the parkour action videos on YouTube. As defined by Wikipedia, parkour "is a holistic training discipline" in which a person runs, jumps, swings, or catapults their body using whatever obstacle within their reach to get from point A to B.
Sounds holistic, right?
Well, all of the YouFoolers around the world have turned this holistic training into something akin to stepping off rooftops and vaulting across moving cars. As such, my teenage sons are completely enthralled with parkour and thoroughly entertained by the inevitable broken limbs, missing teeth, and crushed family jewels that seem par for the course.
So, one day as they sat captivated in front of the computer monitor clicking from one disaster to the next – oohing and aahing, gasping and laughing – they stopped to ask me, "Mom, why do they do this stuff?" Without missing a beat, I grabbed a piece of paper and drew two large Xs on it.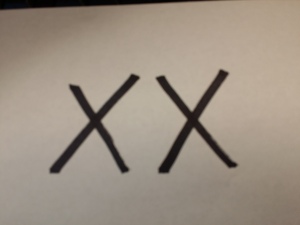 I asked, "Do you know what this is?"
As only boys would, they responded, "uhm…Xs."
As if talking to my kindergartner, I slowly nodded. (Didn't want to risk losing them on this one.)
"These XXs represent the female chromosome."
Next, I scribbled across one of the Xs so that now there was what appeared to be an XY.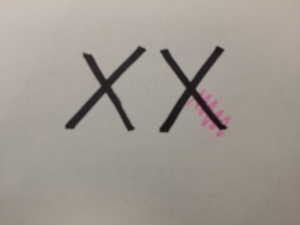 "Now, what do you see?"
Blank stares.
I continued, "These are the XY chromosomes, representing the male species."
Blank stares.
I then circled the spot where I'd scribbled on the X.
"This is where intelligence is located. The missing link. This explains why men will step in front of a speeding vehicle – on purpose – for laughs."
Hence, the male mind. Science made simple.
Next class, please.