28
Oct
My Invisible Child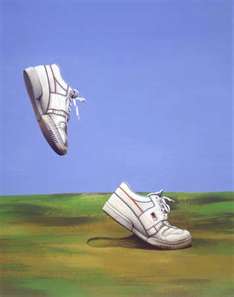 I'm convinced that I've given birth to another child who is constantly creating havoc in my house! I've never seen this rascal but, according to my other kids, he is clearly the one to blame for all the trouble brewing in the house.
Who made this mess?!
Notme.
Who's making all that daggone noise?!
Notme.
Ok, which one of y'all left all the lights on downstairs?
Notme.
On one hand, I guess I should be grateful for my child Notme. He didn't take me through a thousand hours of labor. He doesn't always have his hand out asking for a new pair of sneakers or video game. He's not eating me out of house and home. He's not constantly debating with me about what his friends' parents let them do.
Yeah, I guess I shouldn't complain…but seriously, Notme, you need to sit down somewhere and stop tearing up my damn house!