15
Oct
Cinderella Man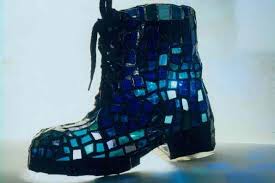 Many of us know this guy. By day, he's the charmingly witty guy at work who's constantly regaling us with entertaining stories about his life adventures – where he's been, where he's going, who he knows, who he'd like to meet. He's the Prince of the Ball.
He's the fella chasing 50 and rainbows, reminiscing on the good ol' days. He's by himself so much that you can only imagine that he's unattached. Or, was it because, as he says, his situation is complicated. Of course, it could just be the inconspicuous absence of a band on his left hand, or the impassioned tale that he's separated but living in the same house (and likely the same bed)…for the kids, of course.
But, once the clock strikes…gone is the Prince of the Ball. Cinderella Man appears. I call him the single, married man. Do you know him? Or, does the glass shoe fit?