18
Jun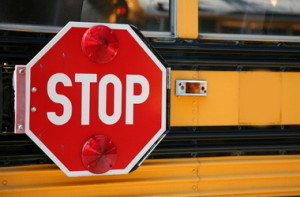 Remember back in the day when the last day of school felt like a national holiday? As children, we couldn't wait to walk through the school doors to laugh with our friends about all of the things we would (or wished we could) do over the summer.
Lazy mornings
Summer camp
Cannonballs into the local pool
Scratching out chalk outlines of hopscotch squares and baseball diamonds on the streets and sidewalks
Climbing trees
Catching lightning bugs in clear, glass jars
Hide and seek
Tag!…You're it!
Simon says…
No bedtime curfew
Late night tv
Forbidden peeks at The Benny Hill Show
Dozing off as the national anthem played
Soothed by the static white noise as the broadcast went off
Those really were the good ol' days.
This morning, as my 12-year old son headed out the door for his last day of school, he casually commented that he couldn't take his backpack because the students had been told that they would be "patted down" if they bought in any kind of bag on the last day.
Something is so wrong with this. It's such a shame that the innocence of our children's childhood will be marred by thoughts of gun violence in schools. Just makes you wonder what they will remember years from now about their own last days.