19
Nov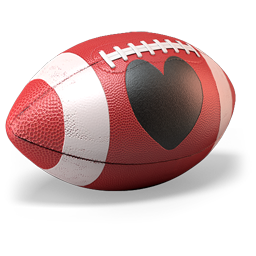 This post is intended for the menfolk; so fellas, I'm going to break this matter down into language that you might better understand. Sports.
In the game of football, each team's objective is to move the ball all the way down the field. When done successfully, the team scores points. Game won. Easy, right? Not necessarily.
The game of football involves strategy and teamwork that must occur not only on the field but off the field as well.
In the locker room, players psyche each other up about the pending game and give the Do-it-for-Brian-Piccolo/Brian's Song locker room speech that has the players motivated and hyped to perform their very best on the field.
Well, the same thing applies in the game of lovemaking.
You wouldn't start and stop the game on the 50-yard line, would you? So, why do you think that the game starts and stops in the bedroom? This game begins in the teasing text messages and calls that are exchanged throughout the day. It moves down the field in the kitchen when you brush up against one another while making dinner. It's played out with each passing glance and successful play of words.
But, this game, too, can be set back with unnecessary personal fouls like illegal contact (excessive grabbing), unsportsmanlike conduct (taunting), unnecessary roughness, or hands (or balls) to the face.
All I'm suggesting, fellas, is that you play the game of lovemaking like you couch coach the game of football every week. Hype your woman up in her mental locker room. Make passes throughout the game. Huddle (or cuddle) up to talk about what you plan to do. And, then sit back and watch how easily the ball(s) can move down the field.
And, after all of that is done, if you want to go and stand with arms wide open in the middle of the field T. Owens style, then knock yourself out.
Until then – Hut! Hut!