11
Oct
Daddy's Love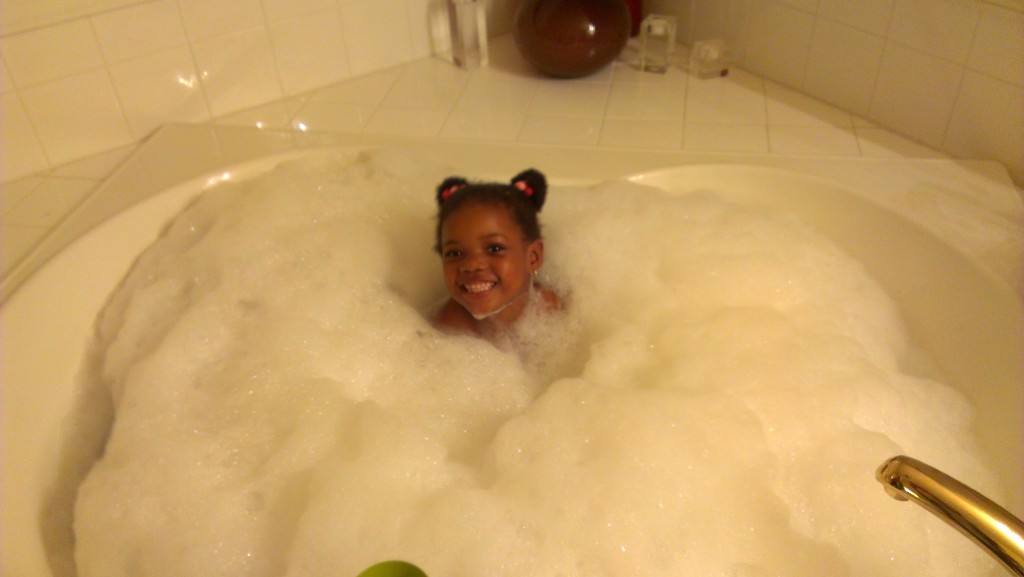 One morning while getting my daughter ready for her trek to daycare, I noticed that she had a nasty rash with inflamed, red bumps all over her little legs. Like the mother that I am, I immediately panicked, called her doctor, and scheduled an appointment ASAP. In route to the appointment, I called my husband to convey my concerns and ask if he'd noticed anything on her legs when bathing her the night before. He stated no but paused and speculated quietly I wonder if the shampoo I used caused the rash.
(Moment of temporary confusion.)
Me: You washed her hair?
Him: No.
Me: Sooooo….why did you say you used shampoo?
Him: She was out of baby wash, so I used shampoo.
Me: What do you mean you "used shampoo"?
Him: Well, she wanted bubbles…
(Extremely loooooooong pause.)
Him: Are you still there?
Me: I'm hanging up now.
(Click)
(Silent cursing in my head…ok, maybe not so silent.)
Fast forward, and less than an hour later, I'm intently watching the doctor as she examines my daughter's legs and comments that it looks like an allergic reaction. Quietly I ask, Can this be a result of bathing in shampoo?
Doctor: (puzzled look)
Me: Yes, that's what I'm living with.
Listen, I understand the special bond that fathers share with their daughters, but really?! This is some foolishness. We now look back on this incident and laugh. Well, he laughs; I just shake my head. His thoughts: That's my baby, and if my baby wants bubbles, she gets bubbles.