28
Sep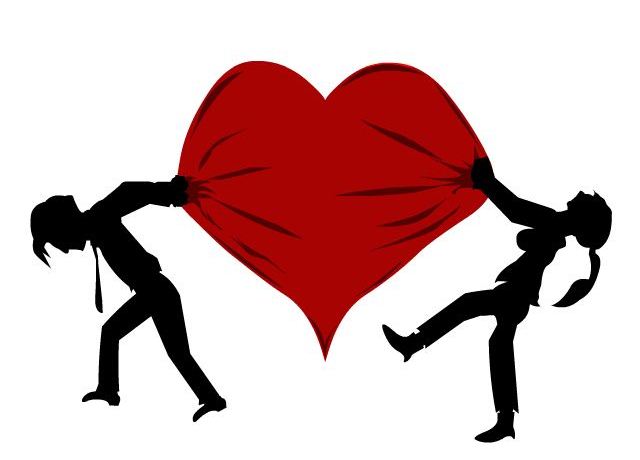 Relationships can be so darn complicated sometimes…who am I kidding, most times. Things can be going so smoothly, then bam! all of a sudden you're flailing your arms and trying to untangle yourself from the cobwebs of life that you unsuspectingly walked into.
Just yesterday, a friend of mine was sharing her woes about a tangled romantic web that she's caught in. For years, she'd be in a quiet, unassuming, unspoken, committed relationship with a man. Sounds complicated already, right? You see, although they live in separate homes and live separate lives, they share responsibilities and a very intimate bond. Not intimate in the romantic sense, but a connection that will never be torn. They have a child.
Sure, she loves him but not in the I-can't-sleep-I-can't-eat kind of way. More like in the way that happens to people who put love on auto-pilot. She'd put thoughts of love up on a shelf because she was too busy raising her daughter, building her business, and being a "friend." She didn't need romance; she had reliable. And, she was content with that…or, at least that was what she said.  
Until she walked smack dab into love.
All of a sudden she was glowing. Entering from stage left is the new guy – Prince Charming. He was attentive, caring, protective, and romantic. He looked, smelled, and acted like looooooove.
(Umph, umph, umph. Don't you remember the feeling?)
He stirred things up in her that she didn't realize she was missing, and all of a sudden that old Saltines cracker didn't taste so good anymore. She wanted the Ritz.
Problem is that even the Ritz is just a cracker. Although Prince Charming had all of the qualities that appealed to her as a woman, he also brought a few unsavory elements to the equation. Jealousy. Control. Insecurity. That's when a woman wants to just fall to her knees and say "Dayum, dayum, dayum!!! Where was this part in the Happily Ever After tales that momma used to read?!"
So now she finds herself in a love tug of war, mentally trying to weigh the pros and cons of each relationship. Should she stick with the ol' reliable man who perhaps isn't the most romantic but who she shares history and a child with? Or, should she go out on a limb and follow Prince Charming who might just be a Saltines in disguise?