07
Aug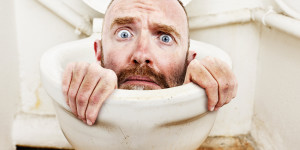 I know I'm not alone when I say this, but I truly hate public restrooms. I'm not sure when I began to feel this way or why, but suffice it to say that my aversion to public restrooms is borderline phobic. I am convinced that each visit puts me at high risk of contracting some type of itchy-scratchy disease that lurks within those urine-stained disease chambers. For the most part, I've been able to strategically plan how I deal with Mother Nature's call, but having kids – who insist on holding it until we are away from home – has forced me to get downright religious with how I handle this phobia. Most days, my mind goes a little something like this: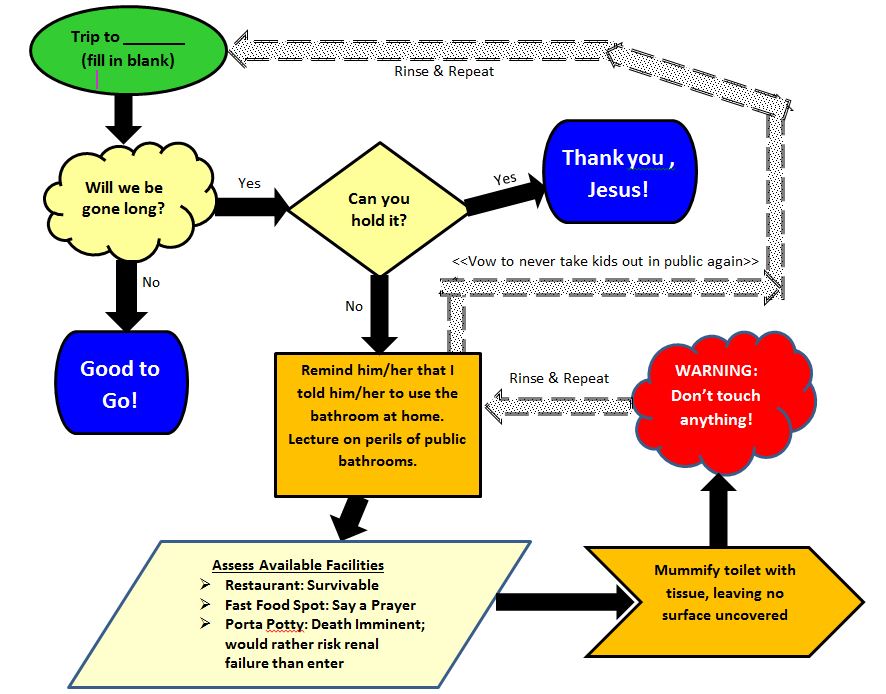 So, now that you've got a visual on how I really feel about public restrooms, imagine my horror when just the other day after psyching myself up to visiting my office's bathroom, cautiously selecting the least nastiest stall, and carefully mummifying a public toilet, the auto flush feature on the toilet kicked in shooting water from the back of the toilet, hitting the stall walls, the floor, and anything within reach! I screamed bloody murder, kicked the stall door open, and ran out of there as if a crime was being committed!
Knowing that I narrowly escaped death by way of tidy bowl baptism, I felt an overwhelming need to leave early and go home for a glass of wine and a long soak in a bath of rubbing alcohol mixed with hand sanitizer.